Lounge Bar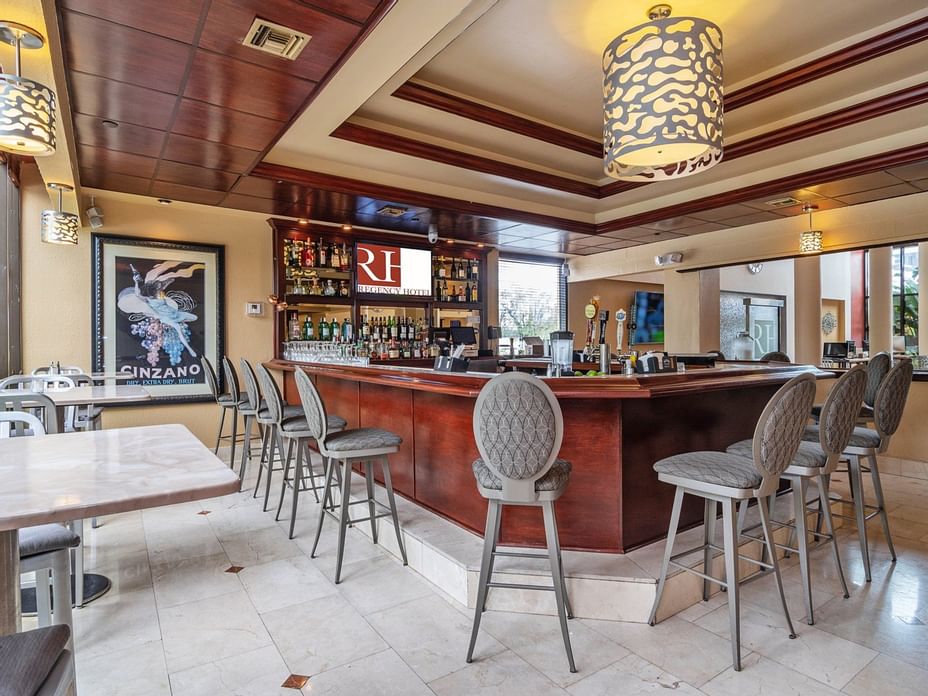 Overlooking the pool and recently renovated lobby is the Lounge at Regency Hotel, where guests can relax and enjoy our fine selection of wines, craft beers, as well as classic and tropical inspired cocktails while, ordering from our lunch and dinner menu.
Open Wednesdays through Sundays, from 10 AM to 10 PM.
1000 Northwest 42nd Avenue 33126 Miami United States
Please note that due to the novel COVID-19, our Pool, Restaurant and Bar hours have changed. Please reach out to our staff during your stay for more information on availability.