Our Restaurant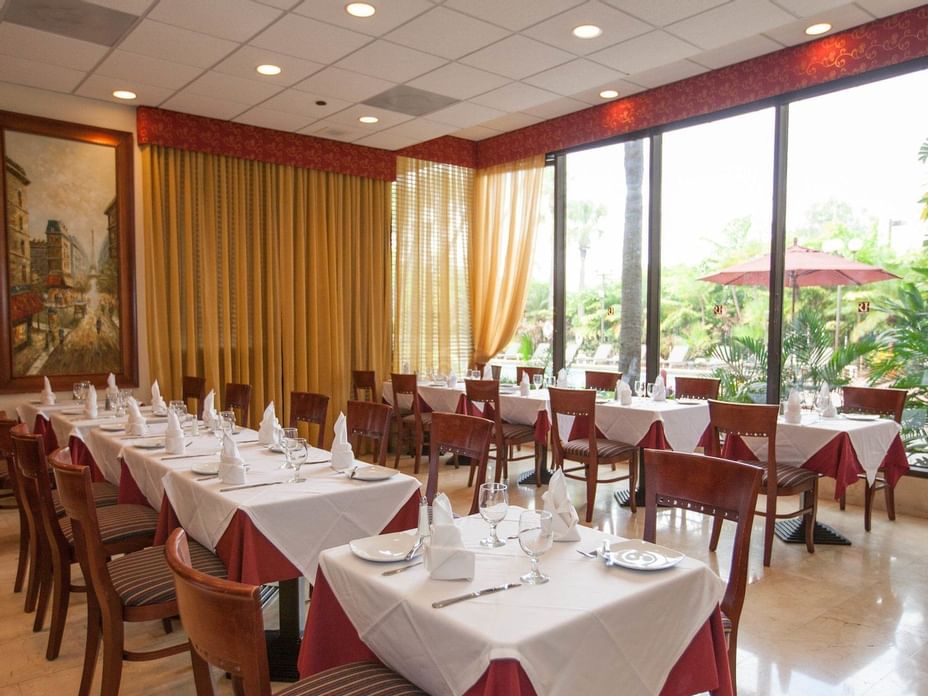 Regency's Restaurant Grab-and-Go breakfast let's you start your morning off early if you need to catch your flight with plenty of healthy and delicious packed breakfast on the go, as well as re-heatable options and à la carte selection.
Our restaurant is open Wednesdays through Sundays, from 7 AM to 10 PM. If you wish to arrange meals outside this schedule, please contact our staff and they will be glad to assist you.
1000 Northwest 42nd Avenue 33126 Miami United States
Please note that due to the novel COVID-19, our Pool, Restaurant and Bar hours have changed. Please reach out to our staff during your stay for more information on availability.